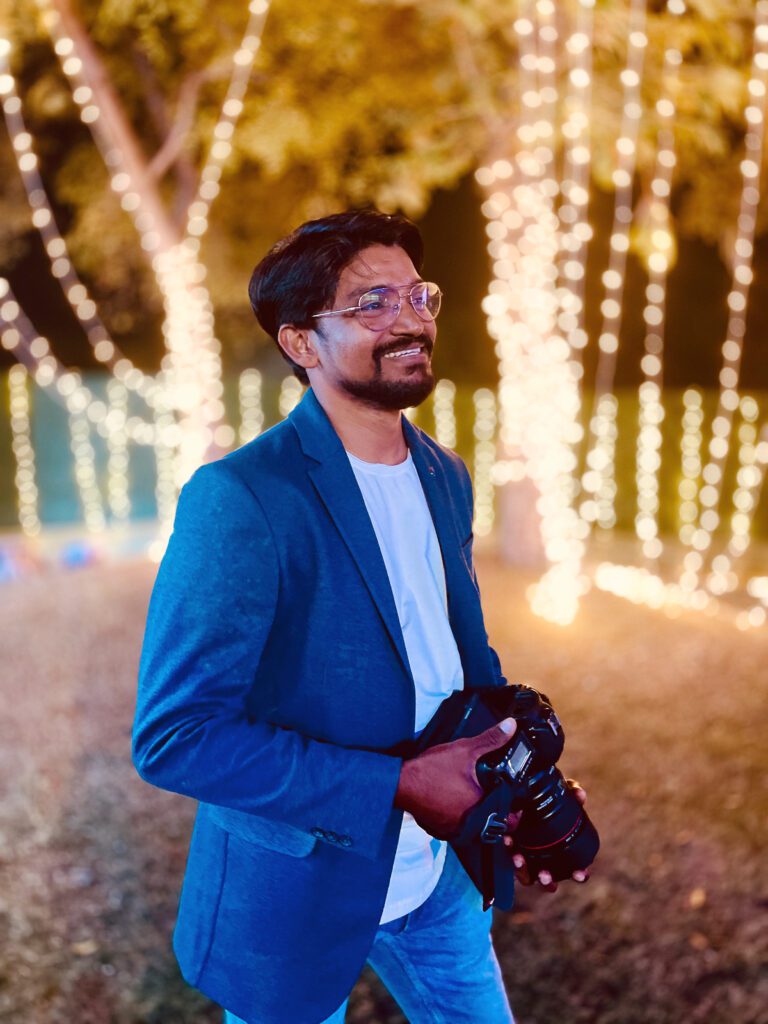 Suresh Nagapure - Founder
Moment Photo Clickers was founded in 2002 by Suresh Nagapure with a simple set of rented Cameras in Sadar, Nagpur, and in his journey, expanded his services all across India.
Suresh and his team of photographers and cinematographers specialize in all types of event Photography services where they endeavor to create amazing memories for you which are filled with all the emotions.
We are based in Nagpur but have covered weddings and other celebrations across India! Moment Photo Clickers have done numerous photoshoots till date and strive to improve from our previous one.
We understand that every event is valuable and we specialize to capture those precious moments. We believe that the best photographers are those who can understand your requirements, capture your beautiful moments and turn into a lifetime memory.
Preeti Shimon Paul - Digital Marketing Head
Preeti holds a Master's degree and is a certified Digital Marketer. After working in IT Industry for a decade, Preeti collaborated with Moment photo clickers to take up the challenge of Digitalizing and bringing its presence online.
Preeti is heading the Digital Marketing and aspires to become an innovative digital marketer. With her knowledge, experience, and leadership quality, Moment Photo Clickers was able to mark its presence on all social media platforms in a matter of few months. With Preeti's guidance, Moment Photo Clickers looks forward to promote its services online by advertising campaigns and promotional events across India and overseas in the near future.
To help clients in capturing lifetime memories with the help of the latest technology.
To be the pioneer in Photography business across India.